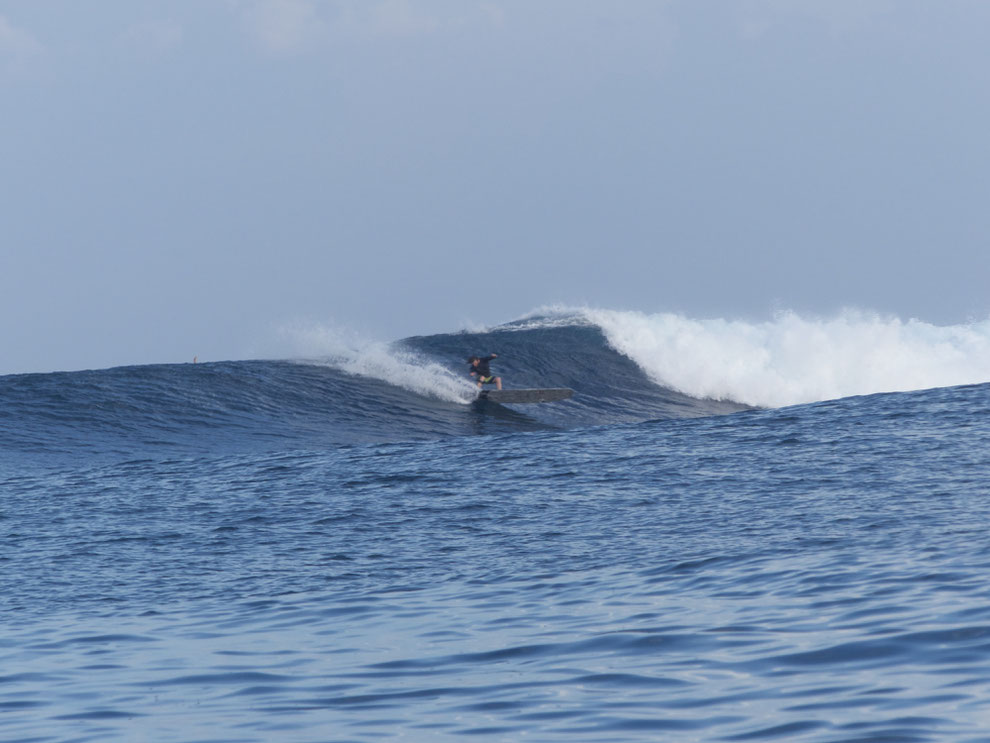 Cornish crew Markie Lascelles, Ben Skinner & Portuguese WQS female pro surfer Leonor Fragoso are at in Madagascar for a training camp for their respective contests.  Carve Magazine photographer & filmaker Roger Sharp is also here to snap an editorial about our adventures.  
Ben (pictured above on his crazy carbon 9`2 from Skindog surfboards) is in training for the new "Surf Relic" Longboard World Tour competition in Malibu.  
Leonor is off to the WQS events in Indonesia after a short two week trip on our boat OA3 to the Banykas and a month training camp with JWC.  
Markie is taking a well earned break from his Beach Beat shaping room.
I would also like to welcome Valeria Peconi, 17 years old, now surfing for Italy, recently Mexican Juniour Champion living in Puerto Escondido.  Valeria is training with JWC for a month as she has gained a wild card to the WQS 6000 Los Cabos competition in Mexico.
Surf consistency here has been amazing, we have surfed everyday with ZERO crowds.  I lose count of how many waves the girls catch per session.  Its all about repetition.  Each session we focus on a particular set of learning objectives, surf repeat, feedback, repeat.  With our boat photographer snapping high burst rate photos to break down technique.
Ben Skinner has been blowing minds taking longboarding to some other level that has to be seen to be believed and experimneting with some kind of skim board surfboard he is in the process of designing at hs Skindog factory.
For athletes nutrition is fundamental to performance and at the lodge we have been following a menu ingredients designed by prominent nutrition scientist André Matias from Evolution Clinic, Lisbon.  With the abundance of fresh seafood, organic vegetables, fruits and nuts prepared by the surf lodge chef, everybody is feeling energised and motivated.