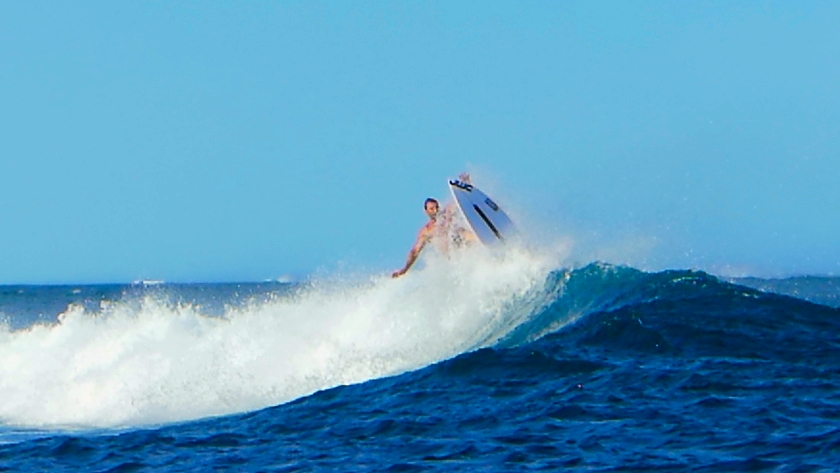 The surf forecast looked pretty small but the team still headed out to a super reliable left where we found some fun lips to hit and racing walls.
For training the WQS girls it was ideal.  Paddle battles ensued with Leonor working on her back hand wrap tighter in the pocket, adding variety to the turns by releasing the fins or carving longer on the rail.
Valeria worked on her front side round house cutbacks, dramatising the manouver with a full vertical re entry off the foam/pocket.