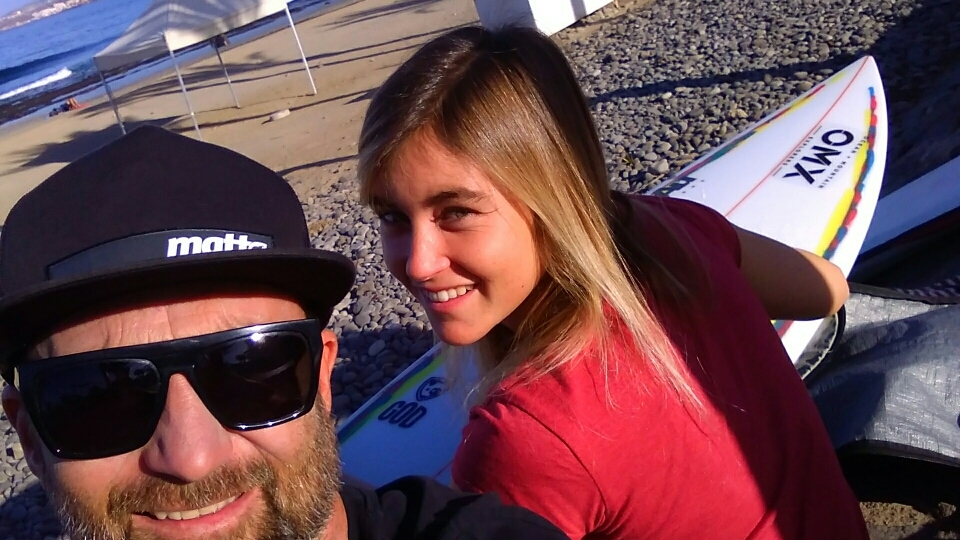 First couple of days in Tenerife @lasamericaspro waxing up, surf today looking great.  The set up left is solid with good shape.  Seems to work on various tides and swells.  Couple of bigger but slower sets swing wide but all open with various opportunites to hit the lip.  There is a similar warm up wave next to the contest area.  We arrived a few days early to get used to the surf environment, analyse the set up, tides and see how some of the local rippers approach the set up.
Our focus is Leonor's back hand attack, more vertical lip approach.  Contest strategy have fun, focus on achieving two scoring waves in the first ten minutes of the heat, gradually up the risk to better the first two scores.
Nutrition has been spot on and trying out some new boards.  The forecast looks like the swell is dropping so we have found a smaller peak to warm up on and breaking out the Lacrau Surfboards small wave epoxy.
Let's go.